This is a Sponsored post written by me on behalf of ZzzQuil for SocialSpark. All opinions are 100% mine.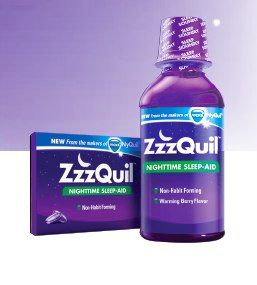 If you are like me you have nights where no matter how exhausted you are and no matter what relaxing techniques you try you end up staring at the ceiling (or tossing and turning) for hours instead of getting a good night sleep. Missing even a couple hours of sleep can leave you feeling groggy, grumpy and effects your ability to handle even simple tasks. I know that when I am tired it takes me more effort to handle every day tasks and requires a lot more energy to focus. Being an Executive Assistant who is responsible for supporting 6 Partners, focus is very important to me every day. I need to be able to focus on many things at once and remember a million things as well. Being tired hinders my ability to be the best I can be at the office not to mention at home with my children.
Some things I have spaced on lately from lack of sleep:
Picture day at school, which resulted in a mad dash back to the house for a dress
Doctor's appointments, which resulted in a mad dash to the appointment and to find work coverage
Recently I was provided a sample of ZzzQuil from P&G and since I have heard good things from friends about it I figured it was worth a try.
About ZzzQuil:
ZzzQuil contains diphenhydramine HCI, which is a big word for a small compound that helps you sleep. To help you stay awake and alert, your body produces histamine, a naturally occurring substance that interacts with receptors in your brain to promote wakefulness. Diphenhydramine acts as an antihistamine, which blocks your brain's alertness to make you feel the opposite: drowsy.
ZzzQuil is brought to you by the makers of Vicks NyQuil, for when your only symptom is occasional sleeplessness. It's not for colds, it's not for pain, it's just for sleep.
ZzzQuil's active ingredient, diphenhydramine HCI, helps reduce the time it takes for you to fall asleep when you have difficulty falling asleep, so you can sleep soundly and wake up refreshed.
ZzzQuil is the only over-the-counter sleep-aid medication available in both Liquid (Warming Berry flavor) and LiquiCap® forms.
ZzzQuil is intended for adults and children 12 years of age and older. It is non-habit forming as well as safe and effective when used according to package directions.
My Experience:
ZzzQuil packaging looks like NyQuil packaging and it was great that it reminded me of a product that I have used before and liked. I can say the only thing I did not like was the taste of the liquid,  but thankfully ZzzQuil also comes in LiquiCap form. (Note I only sampled the liquid version of ZzzQuil) I will say that it did not taste as bad as I was expecting though.
I took the dose and went on to bed. A friend of mine had mentioned that in her experience if she was up and doing things ZzzQuil did not make her sleep. I think it took me ten minutes and I was fast asleep. I did wake up about 3 times during the night, which has been usual for me. However I noticed that I had no trouble falling right back to sleep. I was very happy the next morning because I woke up refreshed and not feeling groggy at all. There was none of the medicine head (you know the foggy, head in the clouds feeling you get when you take medicine) the next day and it was very easy to get out of bed and face the day.
The next time I have trouble sleeping and really need a good night sleep I will be reaching for ZzzQuil so that I can be my best the next day. If like me you have days where things are crazy, your mind won't stop and you just can't sleep give ZzzQuil a try. I know I do not regret trying it. Tweet your experience for others to hear using the hashtag #ZzzQuilNight
More information about ZzzQuil is available at www.zzzquil.com or Visit their Facebook Page